Learn more about Rick Barker.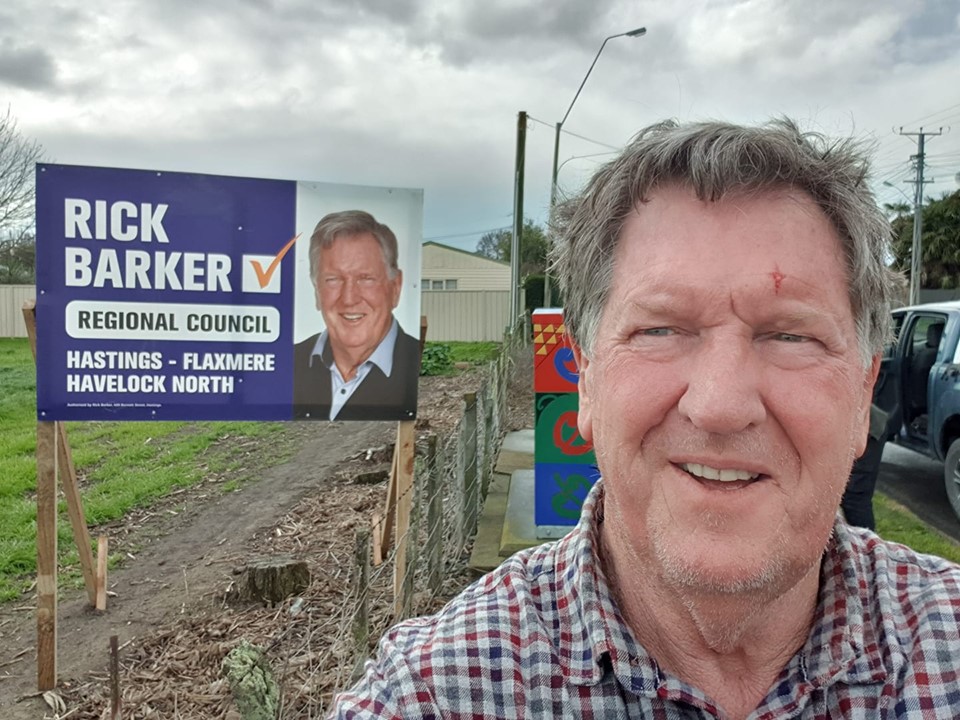 Kia ora, I am Rick Barker and I am standing for the Hawke's Bay Regional Council.

The Regional Council is our leading agency for the environment. It is responsible for monitoring, researching and regulating. My first term on Council it was entirely fixated on the construction of the now ill fated Ruataniwha dam, at a cost to rate payers of around $20 million with little to show for it. Meanwhile it managed other aspects of its of its mandate by tentative small steps. For example the amount of riparian planting was measured in meters not kilometres.

Last term saw a dramatic turn around in stance and attitude. This needs to continue. For example the Regional Council stopped the over allocation of our precious water, moved to ban fracking and oil exploration, put $30 million into a program of riparian planting and wetland restoration, took initiatives to start planting erosion prone hillsides to protect them, our soils, prevent sediment clogged streams and rivers as fish breeding grounds and set a target of 2040 for the region to be carbon neutral.

The point of this is very straight forward; if we don't have a thriving environment we wont have a thriving people or economy. The Regional Council needs to be a leader, not a manager.

The top priority must be clean water in our rivers and streams, swimmable and teaming with fish life. To preserve and protect our water resources; water that is fundamental to all life and our economy.

Young people increasingly concerned about climate change and rightly so. This is a problem created by the generations who have come before and its their responsibility to start setting is right. This means planting trees to absorb excess carbon, they will also help solve the erosion issue. Lead on reducing our use of fossil fuels and replace them with renewables hence Council's carbon neutral goal by 2040. Sooner if we can. We also have to accept and plan for increasing extremes of weather consequently look at all our protections such as the stop-banks. These were built in the 1960's to the engineering standards for the day. Built to a 100 year risk of flooding for that time, but who believes that will be good enough for the future. The time is now to start strengthening and planning for a changing climate.
On the positive a sustainable healthy economy will attract people and their businesses, this in turn will encourage employment in the region. Supporting an economy that can sustain our people with a good lifestyle and income is a key task.

I will conclude with a boring bit, manage the assets of the Council. Frittering away $20 million cannot be allowed to happen again. The Napier Port float has allowed the port to pay off all its debt enabling it to build a much needed new wharf 6, this will ensure Hawke's Bay is open for business to the world, the Council's remaining 55% of its shares are worth today almost as much as when Council owned !00% and Council has $108 as a cash divided. This dividend must be secured and provide and ongoing income for Council and the region over the long term. A one off that cannot be allowed to be squandered.

The team elected to the Hastings constituency of Rex Graham, Tom Belford and I come from quite different backgrounds and unusually for such diverse backgrounds we have worked extremely well together. The three of us have complimented each other's skills and abilities.

I ask your support for me and Rex and Tom, to keep the progress progressing. To ensure the Council is a leader, not a following manager. That you give us the mandate to build a stronger environmentally sustainable future for our people, a place where the environment, the economy and its people thrive.